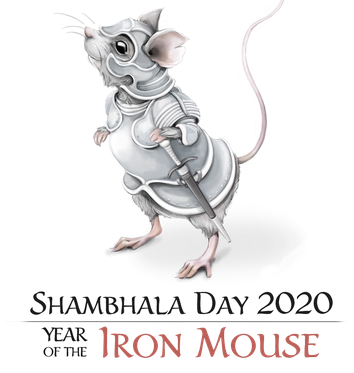 Shambhala Day 2020
Year of the Iron Mouse
Join us for a new year's evening social and celebration with light fare.
Please register to help us plan.
Schedule
6:30 pm: Sadhana of Mahamudra
7:15 pm: Social & Food
8:00 pm: Business
8:15 pm: Shambhala Day recorded talk

Shambhala Day marks the beginning of the Tibetan New Year, and represents one of the most important traditions of Shambhala Buddhism. It is a time for us to express the wealth and richness of our spiritual and cultural heritage through feasting, conviviality, elegance, and pomp.