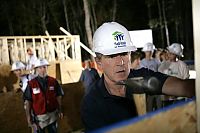 How to Truly be of Service: The Practice of the Six Transcendent Actions (Paramitas)-ONLINE CLASS
with Chris Montone
THIS WILL BE AN ONLINE CLASS ONLY
(see details below)
It is natural and human to want to help others and be of benefit to the world we live in. However, how can we be sure we're actually helping and not just causing more of a mess? The Mahayana Buddhist teachings say that one must first awaken the mind/heart of enlightenment (Skt. bodhicitta); that is the mind that thinks of others and the heart that yearns to free them from suffering. Having aroused such a mind and heart, the Buddha taught in the Prajnaparamita Sutra, one embarks on the egoless and heroic journey of practicing the paramitas ("transcendent perfections"): Generosity, Patience, Ethics/Discipline, Diligence, Meditative Concentration, and Prajna (Wisdom)
In this six week course, through readings, contemplations, and discussions, we will explore together the phenomenon of bodhicitta and the selfless path of the paramitas. To do so, we will draw from a variety of sources, both classical and modern, such as The Six Perfections (Geshe Sonam Rinchen), The Way of the Bodhisattva (Shantideva), The Jewel Ornament of Liberation (Gampopa), Cutting Through Spiritual Materialism and Meditation in Action (Chögyam Trungpa).
Required text recommended for the class (available from the Center's bookstore):
The Six Perfections by Geshe Sonam Rinchen
Recommended texts:
The Jewel Ornament of Liberation by Gampopa
Meditation in Action by Chogyam Trungpa
The Way of the Bodhisattva by Shantideva
Course outline:
Class 1: Bodhicitta: Awakened Compassion
Class 2: Generosity
Class 3: Patience
Class 4: Diligence
Class 5: Exertion
Class 6: Meditative Concentration & Wisdom (Prajna)

Pre-requisites: This class is open to all, though some meditation experience and an understanding of the foundational teachings of Buddhism (e.g,. the 4 Noble Truths, the 3 Marks of Existence, the 10 Virtuous and Non-virtuous Actions) will be helpful.
Registration is now CLOSED.

---
If you have any other questions, please contact us at [email protected].