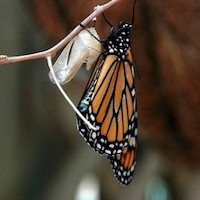 Birth of the Warrior: Shambhala Training Level II--POSTPONED
with Ciprian Iancu
In order to comply with recommendations on social distancing in relation to COVID-19, this program is being postponed until a future date TBD. Please check our online calendar for updates. Thank you!
Prerequisite: The Art of Being Human – Shambhala Training Level I
"Fear is a natural reaction to moving closer to the truth." - Pema Chödron
Birth of the Warrior: Shambhala Training Level II is the second retreat weekend in the renowned Way of Shambhala series. This intimate program provides instruction for sitting and walking meditation as a means to explore how we can free ourselves from the patterns that repress the brilliant, compassionate, mindful warrior within.

This second weekend program presents the view that when we open up to our own genuineness, we can begin to work directly with our fears. Through tenderness, we can meet life's challenging moments, not with distractions and self-aggression, but with courage and confidence.

By relating to fear through meditation practice, we begin to appreciate our essential nature as wholesome, worthy, and positive. We are good, just as we are. Our practice reveals the courage to embrace our true nature.
Registration Deadline: Friday, March 20

Register and pre-pay early to reserve your spot.

About This Weekend:
Birth of the Warrior: Shambhala Training Weekend II introduces a meditation practice that builds on the mindfulness-awareness technique of The Art of Being Human: Shambhala Training Level I. The weekend presents techniques for working with fear and habitual patterns of thought and behavior.
An expereinces Shambhala teacher will incorporate these teachings into the weekend's talks and meditation instruction. The teacher and a team of meditation instructors will be on hand to personally assist participants with one-on-one interviews and guided group meditation.

Weekend Includes:
Guided meditation practice

Meditation talks

One-on-one meditation instruction

Concluding Sunday reception
We encourage participants to also take Contentment in Everyday Life, a companion course to this program on 5 weekday evenings.

Patron Price: Please register with the Patron Price if you are able. By offering a little more, you help make programs accessible to participants with less financial means. Thank you!

Sustaining Price: This price is the amount per participant required for the Shambhala Center to cover the costs of the program.

Subsidized Price: This price allows people with less financial means to attend programs at a discounted rate, supported by the contributions at the 'Patron Price' level.
Generosity Policy: Our Generosity Policy is an option for participants in unique situations for whom none of the above options are appropriate, and helps make programming available to all those who wish to participate. If the subsidized rate is prohibitive for you, the Generosity Policy allows you to offer as much of the fee as you can based on your individual circumstances. Please consider the value of the program and practice generosity at the level appropriate for you. To utilize the Generosity Policy, please email the Registrar at [email protected] before the program. We cannot accept Generosity Policy registrations at the door, so please make arrangements in advance.


If you have questions, please contact us at [email protected].