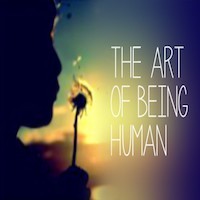 Intro Program: The Art of Being Human - Shambhala Training Level I
with Jerry Webster & Jayne Sutton
Learn to meditate in this urban retreat for discovering mindfulness, appreciation, and insight. By training in meditation, we arouse natural confidence, dignity, and presence of mind that help us tackle life's challenges with greater clarity and strength.
Open to all new and experienced meditators.


This first weekend program presents the view that human beings, at the core, are fundamentally awake. We'll discover that awakening is as simple as bringing mindfulness and awareness to every aspect of our lives: work, play, relationships, and more. It all begins with giving ourselves the opportunity to reconnect with our true human experience.
Registration Deadline: Saturday, October 3

Register and pre-pay early to reserve your spot.

About This Weekend:
The program introduces the basic foundations of the Shambhala teachings on universal human wisdom.

The program director will incorporate these teachings into the weekend's talks and provide instructions for basic mindfulness meditation practice including posture, relating to thoughts, and breathing techniques. The director and a team of meditation instructors will assist participants with one-on-one interviews and guided group meditation.

Weekend Includes:
Guided meditation practice

Mindfulness meditation talks

One-on-one meditation instruction

Concluding Sunday reception

Shambhala: The Sacred Path of the Warrior by Chögyam Trungpa
---

Patron Price: Please register with the Patron Price if you are able. By offering a little more, you help make programs accessible to participants with less financial means. Thank you!

Sustaining Price: This price is the amount per participant required for the Shambhala Center to cover the costs of the program.

Subsidized Price: This price allows people with less financial means to attend programs at a discounted rate, supported by the contributions at the 'Patron Price' level.
Generosity Policy: Our Generosity Policy is an option for participants in unique situations for whom none of the above options are appropriate, and helps make programming available to all those who wish to participate. If the subsidized rate is prohibitive for you, the Generosity Policy allows you to offer as much of the fee as you can based on your individual circumstances. Please consider the value of the program and practice generosity at the level appropriate for you. To utilize the Generosity Policy, please contact [email protected] before the program. We cannot accept Generosity Policy registrations at the door, so please make arrangements in advance.


If you have any other questions, please contact us at [email protected].