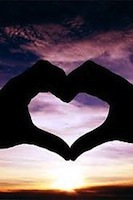 The Heart of Recovery Online Meeting
with Scott Perkins
The Heart of Recovery Online Meeting
Wednesdays, 5:30-7:00 p.m.
Join us with the GoToMeeting link below
The Heart of Recovery ONLINE meeting is a meditation and discussion group that explores the intersection of meditation practice and our individual paths of recovery from compulsive and addictive thoughts and behaviors. Meetings are confidential and include brief meditation instruction and practice followed by a lead or dharma talk followed and sharing among the attendees.
We welcome everyone who wants to make the effort to abstain from their compulsive, addictive behaviors, and wants to integrate the strength, clarity, and basic goodness of Buddhist meditation into their recovery.
There is no cost to attend.
DC Heart of Recovery Wednesdays, 5:30-7:00

Please join my meeting from your computer, tablet or smartphone.
https://www.gotomeet.me/JonandScott/dc-heart-of-recovery

You can also dial in using your phone.
United States: +1 (571) 317-3122

Access Code: 639-079-285

New to GoToMeeting? Get the app now and be ready when your first meeting starts: https://global.gotomeeting.com/install/639079285