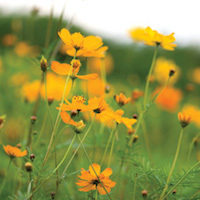 EcoDharma DC Group Meeting
EcoDharma DC is a group dedicated to facing climate change and developing compassion for the earth and all beings, through learning together, practicing in nature, and engaging in eco-action. (See David Loy's definition of ecodharma at the bottom of the page.1)
EcoDharma DC evolved from the DC Ecosattvas group formed in December 2019 and hosted by the Washington DC Shambhala Meditation Center to participate in One Earth Sangha's Ecosattva training. Based in the District of Columbia, it continues to be associated with the DC Shambhala Center as well as the international Shambhala Touching the Earth Collective.
Some of our broad areas of interest include: Buddhist teachings on ecology and environment; the science of climate change; deep ecology; building resilience; eco-activism; societal collapse and transformation; deep adaptation; environmental and social justice; reconnecting with nature; interfaith climate work.
Activities for Engagement
Leaning In – Group engagement with different aspects of climate change through exercises, meditation, book study, discussions, outdoor activities, and inviting guest speakers.
Leaning Out – Through our shared understanding, compassion, and devotion to changing the current world view of climate change to one of action, we may offer some of these activities as public programs and join in climate actions with other faith groups.
Free and open to anyone with an interest in Buddhist and/or mindfulness thought and practice as well as climate change. We aspire to become a diverse group that honors all cultures and traditions and is open to new perspectives.
For further information, contact Mark Rasmuson ([email protected]) or Tamara Bouret ([email protected]).
1 Ecodharma is a relatively new word, and its meaning is by no means fixed. The term combines the teachings of Buddhism and related spiritual traditions (dharma) with ecology or ecological concerns (eco). A bit more specifically, ecodharma can be understood as a new development in contemporary Buddhism, in response to the ecological crisis that now threatens civilization as we know it, and perhaps even the survival of our species; or perhaps even enriched by our understanding of the field of ecology. Three aspects or components of ecodharma stand out for me: practicing in nature, clarifying the ecological implications of Buddhism, and using that understanding to engage in the eco-activism that our situation requires.