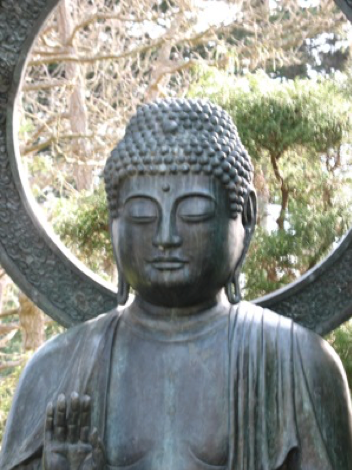 Fundamentals of Buddhism I
with Chris Montone
What did the Buddha actually teach?
The earliest teachings of the Buddha presented a schema for understanding why there is suffering, how it manifests, the role that ego plays in perpetuating it, and the way out—the path to enlightenment.
In this two-part offering (Sep. 26 & Oct. 3), we'll explore what Shakyamuni Buddha actually taught in the First Turning of the Wheel of Dharma, commonly referred to as the "Hinayana" teachings. Together we'll survey the principal teachings, with references to the sutras (original written form of the oral teachings of the Buddha), contemplations, and discussion.
Topics to be covered include:
1. Overview of the Three Turnings of the Wheel of Dharma

3. The Four Mistaken Views

6. The Noble Eightfold Path

8. The Three Trainings (Shila, Samadhi, and Prajna)

9. The Ten Non-virtuous Actions

11. The Eight Consciousnesses
Who is this for? Anyone who has been curious to learn more about what the Buddha taught (not just the commentaries)! Shambhala teachers and senior students are also encouraged to attend and share their knowledge and experience with these teachings.
BONUS: After attending the class, you will be given access to view and download the PowerPoint slides used during the class.
Join us online via Zoom.
REGISTRATION and PARTICIPATION: Please register and pre-pay using the Register Now button at the top of this page. After we receive receipt of your payment, we will send you a unique Zoom link to be used only by you to participate in the class. If you need to make alternate payment arrangements, please contact [email protected].